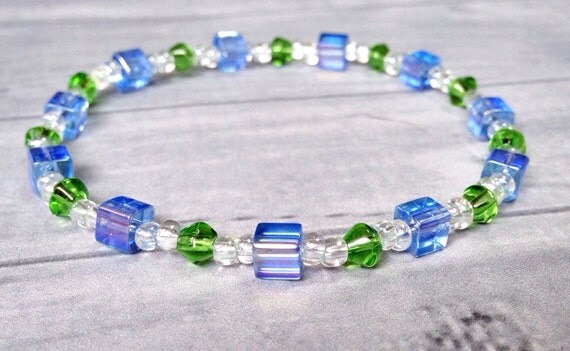 Before I begin blogging about all my creations, I felt is was important to showcase the talents of my sons. The bracelet pictured above was designed and created by my nine year old. He selected the beads and decided how it was going to be put together.
At first I was very concerned about the beads selected. The color combination was a little unsettling to me and I questioned the choice. My son stood firm and told be to, well, back off!!! So I did and merely acted as a guide in threading needles for the elastic. The rest was all Sammy.
During treatment, Sammy could not hold a pencil properly without help; the chemo had affected his motor skills. That seemed like such a distant memory as I watched the bracelet grow with each carefully sewn bead. And what a beautiful bracelet it turned out to be! I posted it on my
Facebook
page and within three minutes it was sold....wow!
Sammy was very happy to have created something that someone wanted, and even happier that he made money for his cause. He now makes these bracelets to order...yes, he is the one making them...and you can find yours right
here.