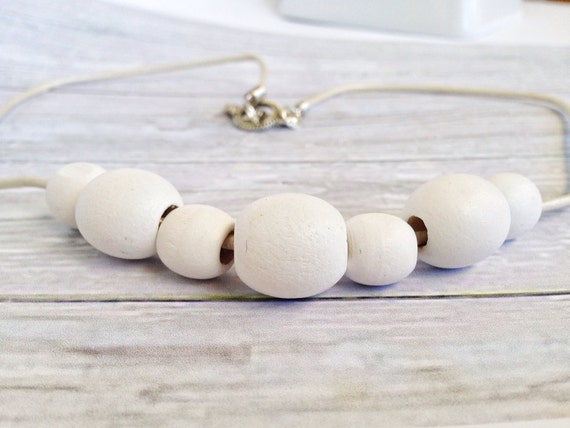 Although my main focus is on bracelets, I have ventured into the realm of necklaces and earrings. In a real breakaway from my norm, I decided to experiment with leather necklaces. I love wearing these kinds of things, usually with some kind of chunky adornment. I had some beautiful wooden beads that were not quite right for bracelets. They were, however, perfect for my necklace.
The result was a summery white on white necklace that will be a stunner this summer. It is a one-of-a-kind piece as I only had a few white wooden beads. That makes it extra special, of course.
I added a lovely nickel-free silver toggle clasp with a 'beachy' rope design.
I'm seeing this piece on a beach with a sun-tan...but a white bikini might just have to be bought to go with it perfectly! Of course a baby blue sundress would look fantastic with it also...or a simple t. shirt and jeans...so many possibilities.
I just see it looking so good here....
...or maybe that's just me wishing for some sun!