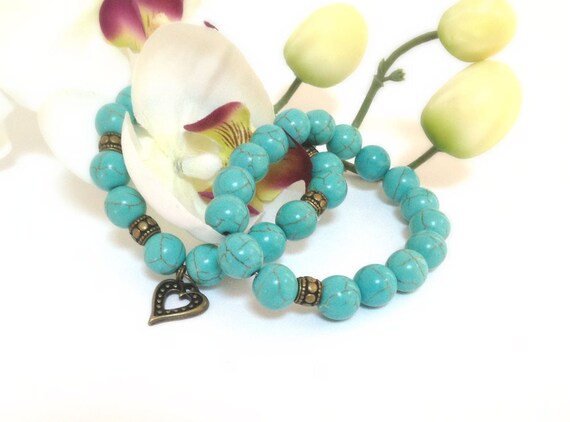 I have noticed how popular turquoise is during the summer. I have to confess, I am a sucker for this color and have more
turquoise and aqua jewelry
than anything else. In fact, I am drawn to this color for clothes, bags, shoes, and general knick-knacks. No, I haven't painted a room in this color (nor will I ever), but it is definitely a favorite of mine.
The bracelets above have turquoise match with antique bronze. This is quite a dramatic combination that is softened by the heart charm.
Then there are the silver and turquoise combinations. The bracelet featured below is very simple, but the Bohemian silver barrel adds a statement. This could, infect be worn by both men and women.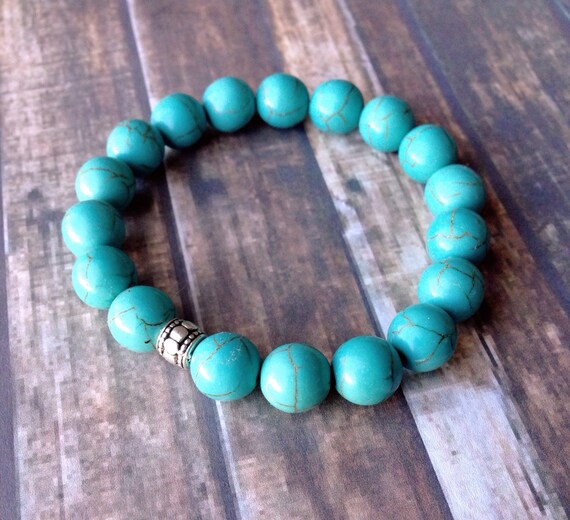 My favorite version of the bracelet is with the silver butterfly charm. The silver adds brightness and feels so summery. I added Tibetan Silver barrels which continued the Bohemian feel. Even the silver butterfly is engraved in a similar style.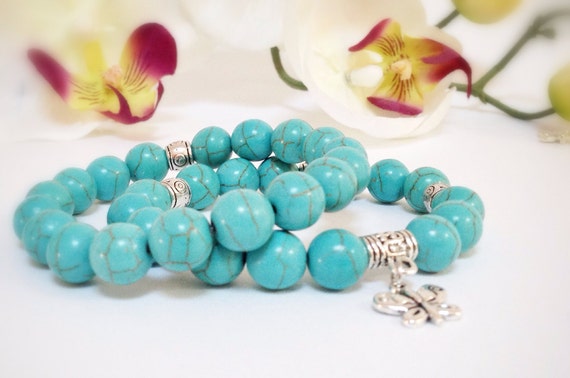 I have many other turquoise items in
my store
. I will probably add many more...I just love the color too much not to. Stay posted for some really lovely summer jewelry that will be featured soon.
In the meantime, let me know what your favorite colors are for summer accessories.