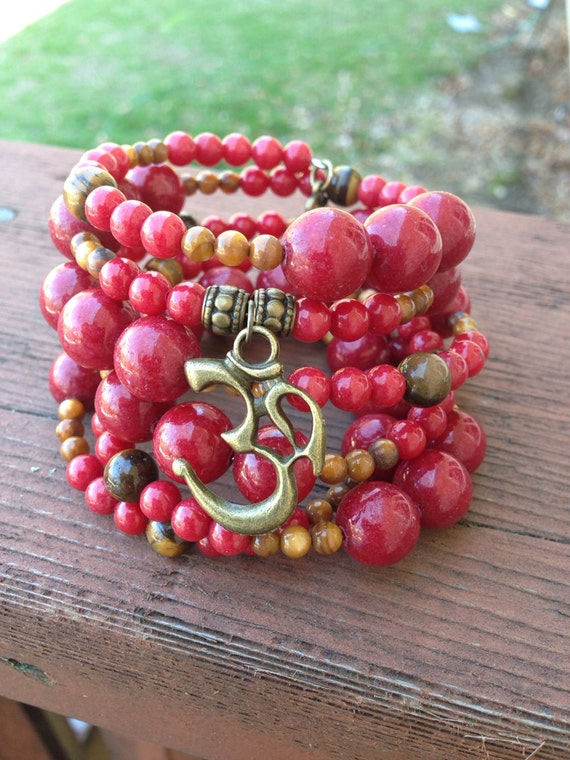 I arrived home from a wonderful vacation today and got straight back to 'work' on my jewelry. I have been using a lot of red Jade recently and I wanted to create something with a Tibetan feel to it. Reds and oranges/browns were the base colors and I was very excited to incorporate the Tiger's Eye beads. To find out more about this lovely memory wire cuff, click on the picture or click
here.
Then check out other wonderful pieces at
Butterfly Warriors Jewelry.