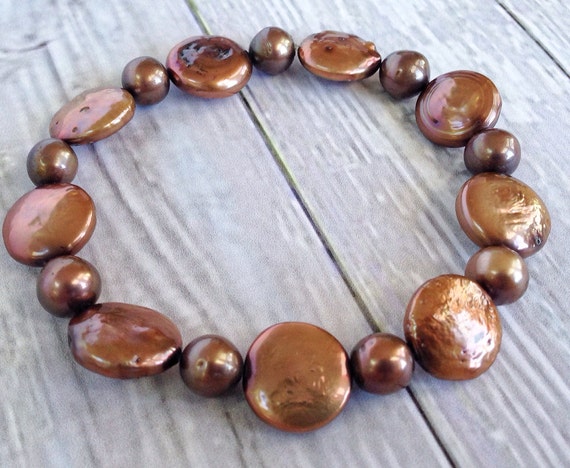 I fell in love with
freshwater coin pearls
as soon as I laid eyes on them.
The shape…the velvety look…the fact they were not perfect!
I knew I had to do something that maintained their natural beauty as well as show them off.
I decided to keep this bracelet very clean.
No fancy frills, I just had the pearl coins do all the talking.
I added detail by breaking up the pearls with copper beads.
Their colors were a perfect match…I really couldn't have been more pleased.
While copper and rich velvety colors don't usually scream 'summer' to me, I feel this bracelet can be worn all year and
especially
in the summer.
Summer means bare feet, natural sun kissed faces, beach hair and casual style with a touch of flair.
Imperfect, copper freshwater pearl coins are a perfect natural element that combines sophistication with beachy.
Some wonderful Etsy finds that would compliment this bracelet are: